This is Julia reporting...
By now I'm sure everyone is aware of the big changes that swept through Slytherin and the House Cup this week. It's been a difficult time for all of us as we've lost some great friends and talented crafters from the game. But, as challenging and confusing as this week has been, not everything that happened was negative and I can't help but reflect on all the positives that grew out of such a trying situation. Everyone's favorite Race Car Driver-Loving Seventh Year, GirlyWithATwist, has been named our new Head of House and Fosterson the Great and Powerful has been promoted to Hogwarts Groundskeeper.
The Slytherin Dungeon
is still going strong and Scarlettb and Katie are there, being more awesome than ever, and the Crazy A's are now even crazier with fun new
Challenges
for everyone. We have a new organizational group for the House Cup called
The Dungeons
and it's absolutely filled with Hotties, plotting, and fabulousness; I've especially enjoyed the
Every Slytherin for Themselves
thread - check it out if you haven't seen it yet! Out of everything, though, my favorite part of this past week has been the overwhelming support we've received from all the other Houses. The Hufflepuffs have us drowning in muffins, the Gryffindors brought us hotties, and the Ravenclaws invited us along on a
bank heist
. The spirit of House Unity is obvious all around the Cup and I hope it's been as inspirational for all of you as it has been for me.
I know we'll come out of this recent difficulty as a better and stronger Slytherin. Our House Cup ambitions remain as exalted and lofty as ever so let's do our best to Win Back that Cup!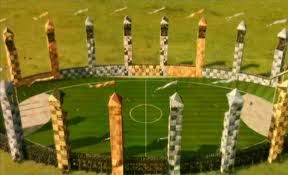 In Quidditch news, our Slytherin Pride days begin exactly ONE WEEK FROM TODAY so start planning those house color projects and cheering posts! The Pride Challenge lasts through the 27th and pattern suggestions for small projects are being collected in the Quidditch thread in The Dungeons. Projects made for the Pride challenge must be done in House Colors and are exempt from the general quidditch rule that all projects must be garments - so anything goes!
Need help with a Quidditch Cheer? Check out the
Slytherific Ravatars
thread for graphics help, or head on over to the Scarlett's Army Quidditch thread for more ideas.
Linuxchic and Rockinsticks are collecting thoughts about what being in Slytherin means to you -
post your own perspective here
by the 18th of November to help them put together a great Slytherin Quidditch essay!
Slytherins have been hard at work this week crafting projects and turning in homework, proposing OWLS and slaving away on those NEWTS.
To date there have been:
11 History of Magic projects
14 Arithmancy projects
25 Herbology projects
25 Charms projects
17 Transfiguration projects
11 DADA projects
22 Potions projects
11 Flying projects
and 86 Slytherins have been approved to start their OWLS.
There are 13 days until the end of September which means you have 13 days left to get an OWL proposal together if you're considering one!
Also! There are several staff positions in the Main Cup available for Slytherins - second years and above, go
here
to apply!
HAVE A GREAT WEEKEND, SNAKES!