. . . of Hotties! Yes, folks, that's right, there was a
three-way tie
for the Black-and-White Movie Hottie this week, so we're going to enjoy all of them in their classic hotness. In no particular order:
Marlon Brando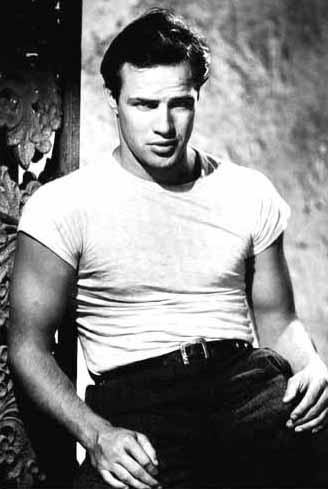 Cary Grant

James Stewart

The hottie thread is open for nominations for this next week's theme. Since it tends to get a little testosterone-heavy, I thought this week we'd honor the ladies. With all the talk of Austen and Regency dancing, I'm sure you can think of some lovely, headstrong heroine in a film or television version of a novel by Jane Austen novel or one of the Brontes. It's
Costume Drama Heroine
week in the Bring Forth the Hotties thread!