Hello Snakies!
Caitirin here to showcase some of the AWESOMENESS that is Slytherin House homework assignments. I've skimmed through some of the threads and you guys are AWESOME! Just look at some of these projects!
In Flying class Gnomenapper (a second year Slytherin transfer student) showed mastery of the Hymen skill and knit this
amazing Anglerfish Amigurumi
!
In Herbology Mkissa astounded us all with an
Amazing Slytherin Needle Case
. Check this out!
In DADA Bidbid made a pretty convincing bid to
impersonate Airmidm
by sporting a crown and carrying appropriately themed beverages. She even brought an entire entourage. Very well played!
For History of Magic a first year, knitmainea, wow-ed us with representations of the Great Hall ceiling in
these snowflakes
!
Transfiguration saw a Slytherin surge as Rockinsicks transfigured, not one, but SEVEN beetles into buttons for
her amazing project
!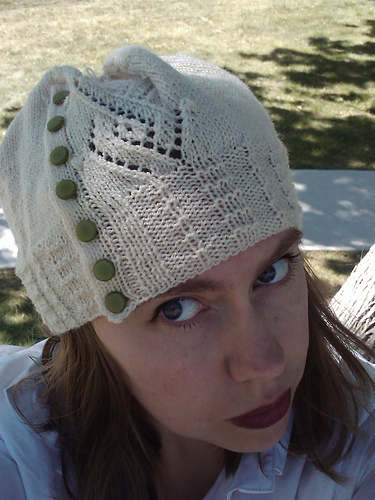 Arithmancy had a lot of awesome Slytherin work, but one that really dazzled this Snake blogger was Shenene's
Lace Shawl
in Charms we saw another charming First Year contribution! KnitSquid made an
impressively cabled hat
ro protect her brain from AP Calculus and AP Psychology. This snake thinks that sounds like an amazing idea and is very glad that she does not have to take those classes herself!
And last, but not least, another firstie homework project! What a great bunch of first years we have this year! RJC146 turned out some
beautiful hand dyed roving
!