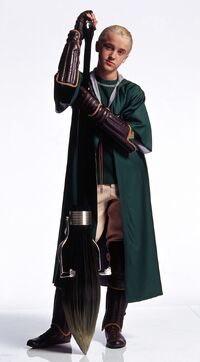 The first
Quidditch Scrimmage
against Gryffindor begins on Thursday 27th. The theme is racng brooms and the aim is to craft something used for cleaning or maintaining your broomstick such as a broom cloth, something to help you operate it such as Quidditch mitts or finally you could spin or dye broom coloured yarn. Head over to the
Slytherin Locker Room
for ideas, info and support.
You will no doubt all know that
classes
need to be handed in (full or partial, get them posted) by Sunday 30th, but have you remembered that your
75% NEWTs
and
50% OWLs
also need handing in?
Those who are participating in this month's
Unity
with Gryffindor, don't forget your Unity project or partner and make sure you have posted to the class thread and the Unity thread. Those of you who haven't yet found a partner will still have a chance to find someone if you rish over there now.
For the exceedingly organised who have everything completed on schedule, now is a good time to get some work done on next month's
Detention
turn in, or handing in your collages or project lists for the
Slytherin Quest
.